Volkswagen Auto Technician Hiring in Delray Beach, FL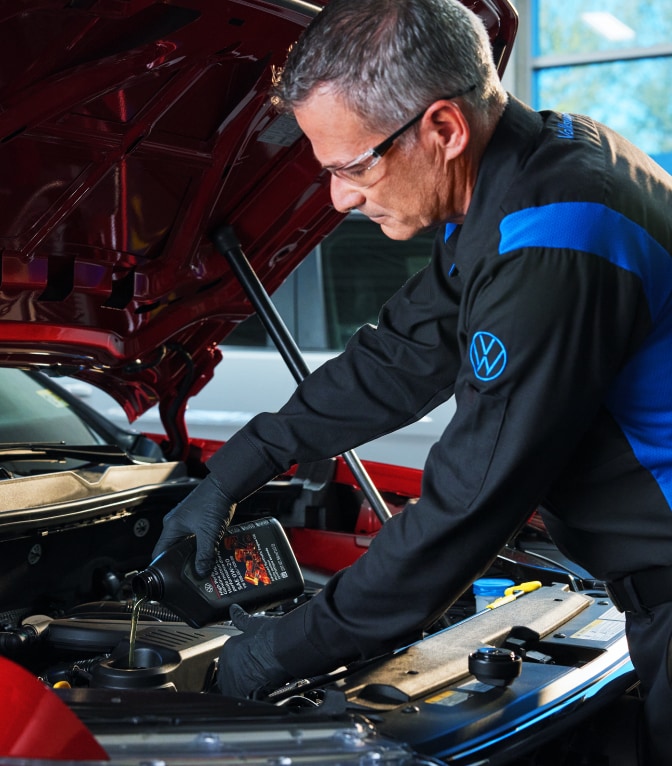 We're Hiring Automotive Service Technicians at Gunther Volkswagen Delray Beach
We are looking for top-tier folks to join our team via our technician hiring program. Here at Gunther Volkswagen Delray Beach, we put the customer first. We also understand that to do so well, we require a team of happy employees who are motivated to do their best work. That's why we treat our team well – we look forward to bringing you on, too.
If you're a service technician looking for an exciting new opportunity in Delray Beach, FL, you've come to the right place. Our workplace is dynamic and rewarding, and we will see to it that you're entirely prepared to work on Volkswagen vehicles in our VW service department.
Our workplace culture centers on employee well-being by prioritizing work-life balance and opportunities for individual growth. We know that you won't regret joining our team as an automotive technician.
Does This Sound Like You?
We look forward to bringing you onto our team. Your responsibilities and duties will vary, but these are some of the things that you might expect as a maintenance technician at Gunther Volkswagen Delray Beach:
Diagnosing vehicle problems and working with customers to determine next steps
Carrying out authorized repairs
Work with the Parts department to make sure you have what you need to effectively do your job
Handle all VW parts as appropriate to warranty requirements and the requests of our customers
Follow all relevant federal, state, and local regulations
Keep yourself up-to-date with new models and maintenance news
We don't want drones on our team. Instead, we want folks that like cars and working on them. You'll have the freedom to handle your assignments the way that suits you best, so long as you follow relevant regulations and ensure that the customer's needs come first. We are not a dictatorship – everyone has a voice at Gunther Volkswagen Delray Beach.
If this sounds like a job you'd love doing, we'd be thrilled to bring you on as an auto technician. We have an open and inclusive workplace culture where you can be yourself and where there are also numerous opportunities to grow personally and professionally. Our team knows that happy employees make for happy customers. Contact us today if you're interested in our technician hiring opportunities for our collision center and service bays here in Delray, FL.